---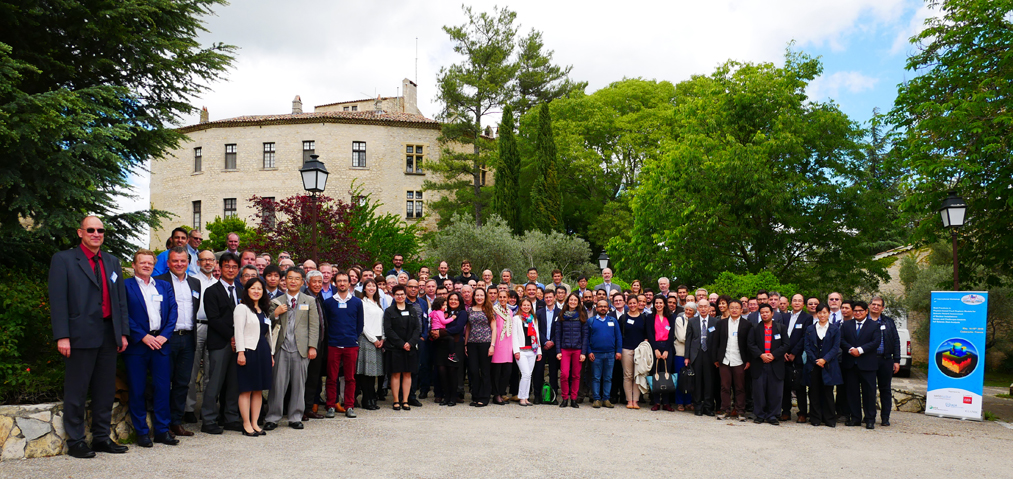 Background
Conducting adequate assessment of seismic hazard is one of the essential issues in the external event safety for site evaluation of nuclear installations. Vibratory ground motion and surface fault displacement are the main hazards of seismic activities, and they need to be assessed in the processes of site evaluation and periodical safety reviews. However, progress of the science and technology of this subject is quite fast and the state-of-the-art practices have to be taken into account in the hazard assessment.
---
Objectives
The goal of this second BestPSHANI workshop is to investigate the uses of ground motions calculated using either empirical or physics-based models in seismic hazard assessments. This workshop will also focus on the assessments of engineering issues that rely on ground motion estimates, such as soil structure interaction, structural response and fragility curve analysis for quantification of seismic vulnerability of structures and their seismic performance. Hence, this second workshop aims to broaden the discussion by incorporating some additional key technical issues that reside at the intersection of physical-empirical models and the corresponding engineering applications.
The workshop will gather scientist, engineers, and practitioners with the final goal of providing practical guidance for seismic hazard analyses and engineering applications.
---
Topics
The workshop aims to discuss the state of the art of ground motion prediction models for seismic hazard assessment and the engineering applications to evaluate the seismic safety of NIs, covering three main topics:
Current practice on the use of empirical ground motion prediction models for seismic hazard assessment in nuclear installations: Ground Motion Prediction Equations (GMPEs), uncertainties evaluations, "Host to Target" methodologies for exporting GMPEs, future perspectives on GMPEs and limitations.
Physics-based rupture models for ground motion and fault displacement prediction: the role of stochastic, kinematic and dynamic rupture modes; verifications and validations procedures; limitations; when, how and why to use them; data collection for source, path and site characterization to constraint models; new generation of hybrid models: empirical and physics-based ground motion prediction equations.
Engineering interface: on the reliability of ground motion evaluation for engineering applications; procedures for ground motion selection and generation for soil structure interaction, structural response and fragility cure developments; numerical and experimental tests of structural response to validate ground motion models and evaluate structural properties through specific proxies(damping, natural frequency, etc); Guidelines for design and assessments of safety of existing NIs, with potential specificities.
---
Key Speakers
This workshop will be supported by invited presentations specially dedicated to the topics mentioned above.
Key speakers are :
Current practice on the use of ground motion prediction models
Physics-based rupture models for ground motion and fault displacement prediction
Engineering interface:
In addition to the invited speakers, other contributions on the topics mentioned above are welcomed. Therefore, any participant willing to present his/her work orally or in the form of a poster should submit an abstract (max 300 words). After acceptance of the abstract and the type of presentation (oral or poster), participants are encouraged to submit a full paper with the Form for Submission of a Paper (Form B).
For interested participants, in order to enhance the importance of the discussions during the workshop, a field trip to the Cadarache facilities will be organized the day after the workshop: details on this field trip will be updated soon.
---
Publication of Papers
Papers submitted to this workshop will be invited for a publication in a PAGEOPH Topical Volume and corresponding book version. The selected papers will be subjected to the PAGEOPH peer review process.
The publication of the Topical Volume will follow the same process as the Topical Report published after the first BestPSHANI workshop held in 2015. That report is now available as Vol. 174, N. 9, 2017
---
Organization
IAEA Scientific Secretary
Scientific Organizing Committee
Local contact
---
Working Language
The working language of the workshop will be English.
Enregistrer