The technical tour will consist for each participant visiting two major nuclear facilities still under construction which are ITER and JHR (see below for more details). The tour will be completed by a guided and commented visit of the Cadarache Research and Nuclear Center.
Here is a brief description of the facilities to be visited.
RJH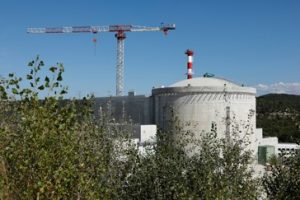 The Jules Horowitz Reactor (JHR) is an experimental reactor designed to provide scientific data on the behavior of nuclear materials and fuels under irradiation, in support of both existing and future nuclear reactors. The JHR will also be used for nuclear medicine needs, for it will provide 25% to 50% of the European Union's annual needs in short-lived radioisotopes. Its commissioning is scheduled for 2021.
ITER/West
ITER is a magnetic fusion device that has been designed to prove the feasibility of fusion as a large-scale and carbon-free source of energy based on the same principle that powers our Sun and stars.
The experimental campaign that will be carried out at ITER is crucial to advancing fusion science and preparing the way for the fusion power plants of tomorrow.
The technical and scientific success of two tokamaks, TORE SUPRA (currently renamed WEST –located at the CEA of Cadarache in France) and JET (in UK), have served in the elaboration of the international project. Based on deuterium-tritium fusion, ITER will be able to produce ten times more power than is necessary to heat long length plasmas.